Dead West is composed of five members. Vinny Sky, Jon Mclerran, Tommy Wray, Troy Storm, Jay Welty. Together they write, produce and sing their top hit songs which have garnered a loyal fan base and impressive critical acclaim. Heavily influenced by The Dead Daisies, Black Label Society, Tesla, Aerosmith, and Jackyl, Dead West aren't content to merely recycle sounds of a bygone era, they choose their influential taste with surgical precision and layer them with lashings of the American Southwest to create a sound distinctly their own. It is because of this profound ability that they stand tall and proud in an industry saturated with imitators and inauthentic artists. Perhaps the greatest service that Dead West provide to their fans is originality, raw honesty and ambition - attributes that are reflected in their music. Their unmatched energy is always a treat for any crowd and their vocalist Vinny makes sure to keep every corner of the audience engaged. The music they produce is raw, original and takes the listener on a journey where they just don't hear the music, they also feel it. Many of their songs are written about their life experiences so that fans can relate with the music. While some of them are heartfelt and masterfully crafted so the listener can delve into their own emotions, some are extremely energetic, harnessing the modern hard rock sound, infused with gritty, whiskey drenched rock n' roll. Their hit song "Die Like a Rebel" is their most recent EP release and has received air play across the world. Which the new EP has  received over 100,000 views in the first month of its release.
Dead West has a spectacular performance history. They were the first local band to get two Headlining shows at The Marquee Theatre in Tempe, AZ. Already having played with and supported artists of the caliber of Lita Ford, Bullets and Octane, Slaughter, LA Guns, Tom Kiefer of Cinderella, Jackyl, Kingdom Come, Autograph, Hurricane, Vince Neil, Stephan Percy, Lynch Mob, Skid Row, and mini tour with Jack Russells Great White, performing at ROCKLAHOMA 2023, Dead West are not merely content to ride on the coat tails of established bands, they are ready to become one of those bands, and judging by the immense success they've already gotten, it's not long before they achieve their goal.
"

"Dead West is an Arizona local band formed in 2017 that performs in a mash-up style of what can only be described as cowboy metal and blues-rock. They played a lineup of original songs, and debut their newest song "Helldorado!"""
— CLARICE WZIATEK, Burning Hot Events (Dec 19, 2017)
Vinny Sky (vocals)
Vinny Sky Proudly uses Shure Wireless Microphones, wears His Custom Clothing,   Wears Sintervention Threads https://www.sinterventionthreads.com/. Drinks Laphroag and Arbeg Scotch.
Jon Mclerran (L. Guitar)
Shreds Gibson Guitars, Helix Processors, Mesa Boogie Amp's and Cabinets, In Tune Picks, Ernie Ball Strings, Ultimate Ears IEM's and Cold Cock Whiskey.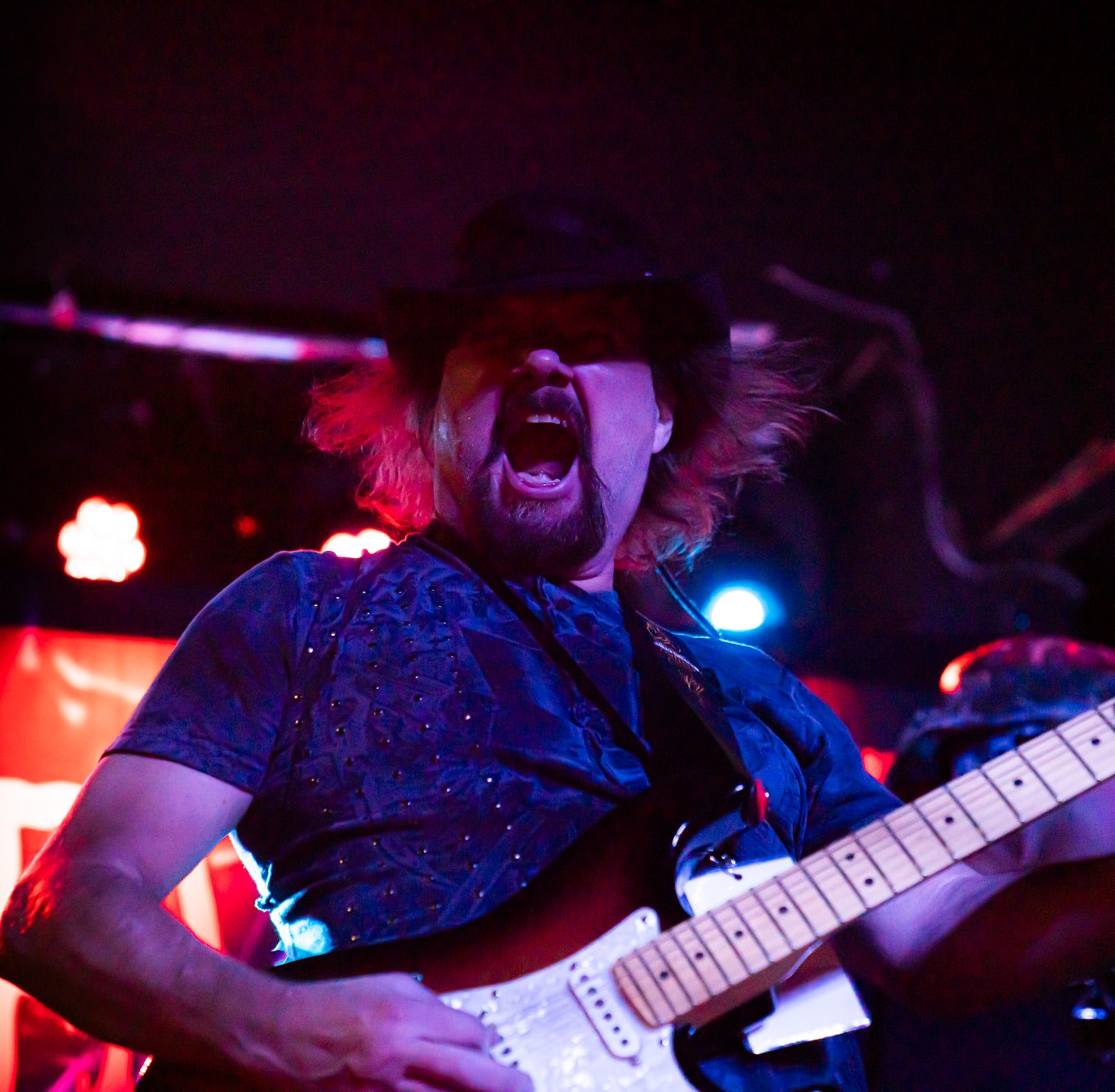 Tommy "The Rattlesnake" Wray
Proudly uses Gibson guitars, Fender guitars, Marshall amps. Wornstar clothing.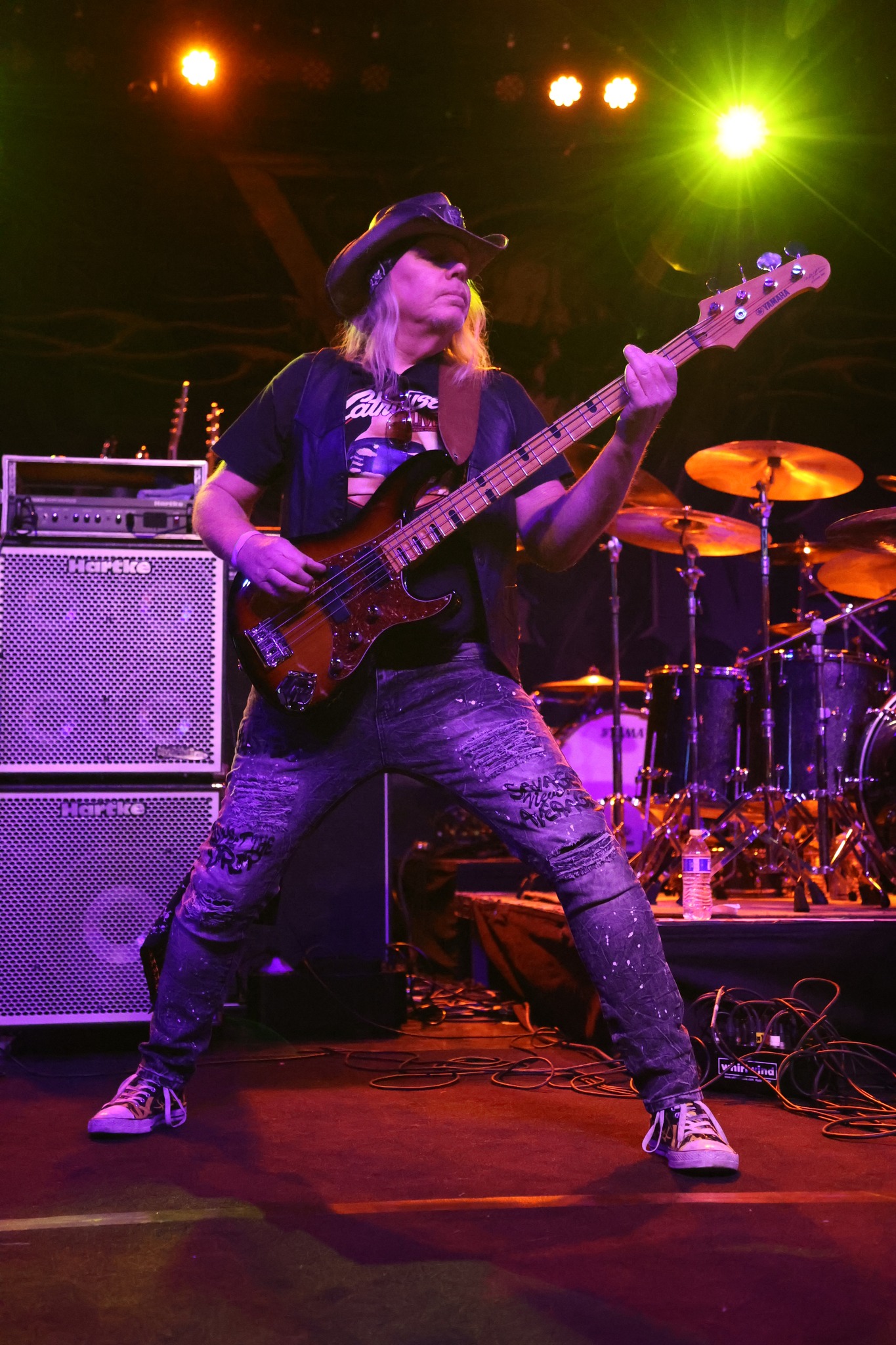 Troy Storm (Bass)
Yamaha Attitude Basses strung with Rotosound BS66 Custom Gauge Strings,  Line 6 Helix Processor, Hartke Bass Amps and Speakers, Line 6 Wireless Units and Ultimate Ears IEM's 
JT Welty (Drums)
Uses Pearl Drums, Evans Heads, Sabian Cymbals, and Scorpion Percussion Sticks.